Recycle Used Cooking Oil (Don't clog your drains!)
Posted on Nov 28th, 2013 Comments (0)
The holidays are upon us and that means cooking turkeys, hams and other foods that either require cooking oils to prepare or that generate a surplus of grease when cooked.
Continued...
HPD Encourages All to Have a Safe Holiday Season
Posted on Nov 26th, 2013 Comments (0)
Houston Police Department (HPD) wants everyone to remember a few simple tips that will help keep you and your family stay safe during the hustle of the holiday season.
Continued...
Home Heating Safety Tips from HFD
Posted on Nov 25th, 2013 Comments (0)
With the holiday season and colder weather fast approaching, the Houston Fire Department (HFD) recommends these safety tips when using home heating sources:
Continued...
West Houston Mobility Plan
Posted on Nov 16th, 2013 Comments (0)
If you missed the meeting at Wolfe Elementary on October 15th, you can still visit their
web site
to see the presentation, take a survey, and make comments.
Security Data from Briarhills Constable Calls
Posted on Nov 12th, 2013 Comments (0)
Registered HOA and POA owners can now access a
Security Data page
. It shows a summary table of the monthly constable calls, and has a link to a file with details about each call, including the block address.
POA Board Changes
Posted on Nov 11th, 2013 Comments (0)
After more than a year of service, Lawton Park has resigned as a POA director effective today. The board has appointed Constantin Platon (already POA Secretary) as a POA director effective today. POA owners can see details about the directors on the
Info for POA Owners page
.
Recycling Electronic Items
Posted on Oct 13th, 2013 Comments (0)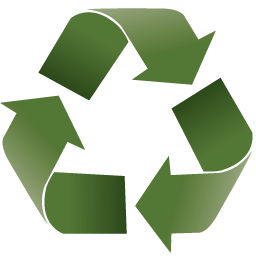 The City of Houston now has drop-off locations for your electronics to be recycled for free. Items can include VCR and DVD players, cables, computer mice and monitors, cords, hard drives, fax machines, keyboards, laptops, radios, stereo components, televisions and zip drives. Note: All personal information will be stripped before recycling. The closest location to Briarhills is Your Storage Place at 9333 Westheimer. For more information and other drop-off locations, visit the DROPoff Houston
web page
.
View local crime statistics from HPD online.
Posted on Oct 7th, 2013 Comments (0)
The Houston Police Department (HPD) posts
crime information
, including monthly crime reports with street and block locations (not exact addresses) for each of their beats. The HPD beat that includes Briarhills is
20G80
.
Skanska Accident
Posted on Oct 3rd, 2013 Comments (0)
From Greg Sergesketter: "To let you know, on Monday the large drilling rig, used for setting pilings on the Skanska site*, toppled over and severely injured the construction superintendent, Tyler Lee. We understand his injury is not life threatening however he is in intensive care."
*13700 block of Memorial, on the south side of the street, where Lake Thicket used to be
The swimming pool has closed for the season.
Posted on Sep 3rd, 2013 Comments (0)
Thanks to everyone who repaired, prepared, maintained, operated, and used the swimming pool this season. It will reopen for Memorial Day weekend next May.
Traffic Warning: Construction on Briar Forest
Posted on Aug 26th, 2013 Comments (0)
For the next
six months
Briar Forest east of Dairy Ashford will have lane closures to install larger storm sewers under the eastbound roadway. We encourage residents to take an alternate route (Memorial, Westheimer or I-10), especially when heading east.
How will the sale of the office-building site at Enclave and Eldridge affect Briarhills?
Posted on Aug 7th, 2013 Comments (0)
All we
know
is that Transwestern just sold the 21-acre Eldridge Oaks property to AEW Capital. Transwestern had planned a second tower for 2014. The existing tower already contributes to commuter traffic cutting through Briarhills. If AEW builds the second tower now, can we expect their cut-through traffic to double?